NICOLE LECLERCQ
Provocative Paranormal
TOUCHED BY EVIL
Book 3 in the Erin Holland Trilogy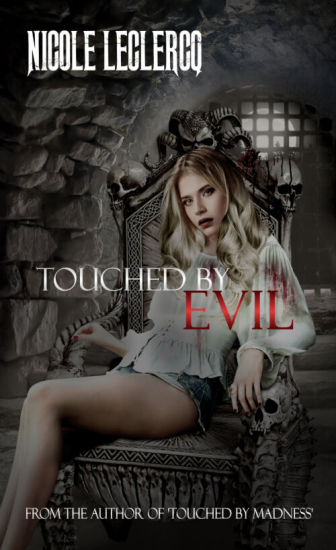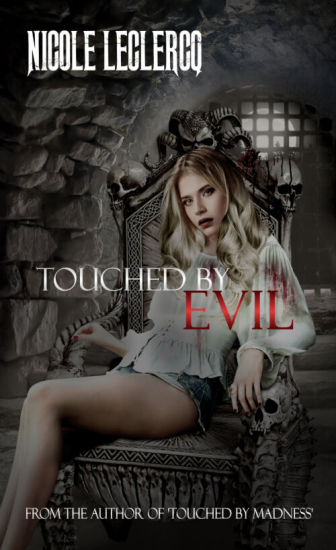 "Touched by Evil is the riveting conclusion to the Erin Holland urban fantasy trilogy. If you like paranormal twists, steamy action, and kick-ass heroines, then you'll love Nicole Leclercq's nail-biting climax."
She's made peace with her ghosts. But will trusting the man who put them there get her killed?
Erin Holland hasn't seen her father since he tried to sacrifice her life. Comfortable with the spirits roaming around her mind, she wonders what happened to the man who made her. But when she's blackmailed into hunting her dad down, a violent family reunion might be the only thing that preserves her freedom...
Leaving her witch roommate and vampire ex-boyfriend behind, she embarks on her mission only to find herself locked in a cell with her murderous dad. As supernatural enemies circle to claim her for their own gain, Erin's only hope for escape could come from teaming with the blood relative by her side. As long as he doesn't choose to finish what he started...
Will Erin's final stand lay her and her ghosts to rest?
Buy Touched by Evil to unlock a dark family reunion today.
Price: $4.99
Available from: