NICOLE LECLERCQ
Provocative Paranormal
Frequently Asked Questions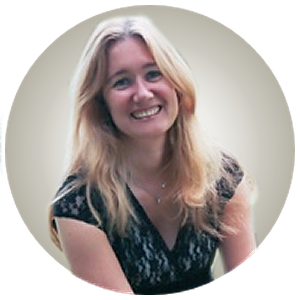 Q: Why vampires?
I have always been drawn to villains and vampires are both sexy and scary. When I was eight, I had my first crush on David Bowie - the Goblin King- in the movie Labyrinth. When I was fourteen a friend of mine introduced me to romance novels and I loved them, but sometimes I thought the men were a little tame. Christine Feehan's Dark Series showed me that my two favorite genres could be combined and it opened a whole new world.
Q: Will you ever switch genres?
I expect that I will write stories in other genres too but probably not for a while. I love writing paranormal romance but I also enjoy reading books in other genres and I don't want to limit myself. But I first want to finish Erin's story before I start writing another one.
Q: Can you take us through your writing process?
It takes me a long time to finish writing a book. I work fulltime and write in my spare time. I usually go on holiday and write several chapters while I'm away. I'm a big fan of setting up the structure of your story before you start writing. When I wrote 'Touched by Madness, I only had a global idea of where I wanted the story to go which caused me to do several rewrites. Before I started writing my second novel 'Touched by Darkness', I used 'Story Engineering' by Larry Brooks to structure it. After that I wrote the story within a year.
Q: Where can I buy your books?
At the moment, the ebooks are only on Amazon. You can buy them here. Touched by Fear is on there too, but you can get a copy for free on this website if you sign up to my newsletter. The paperbacks are also on Amazon, but can be found in other stores like Barnes & Noble, Walmart, Waterstones, the Book Depository and bol.com. Here there are the links:
Q: When is your next book coming out?
Touched by Evil, the final book of the series where Erin will face her father is coming out November 5th 2019. I hope the readers will enjoy it as much as I loved writing it. My next project will be the story of Erin's parents. If you'd like to get an email when I release my next book, just click on this link.
Q: What are your favorite books?
I love every book that Jayne Ann Krentz has written. My favorite is 'Trust me.' Other books that I have read again and again are 'Burning Wild' by Christine Feehan, 'One bite with a stranger' by Christine Warren and Nalini Singh's 'Slave to Sensation'.
Q: How do you get inspired?
Music inspires me. I like songs that are a little darker - I sometimes refer to them as psycho songs. In general, I love Within Temptation and Evanescence, but for some scenes or characters I have specific songs. When I wrote 'Touched by Fear' I listened to Kadebostany's 'Castle in the sky' a lot and imagined that this was how Erin felt at the asylum. Within Temptation's 'Stand my Ground' fits Erin's mood when she is released. When I wrote the final scene for 'Touched by Darkness', I pictured Dane feeling like Cock Robin's song 'When your heart is weak'. For the story about Erin's parents, I let Rammstein's 'Stein Um Stein' inspire me. It's creepy.